I thought by now that maybe Tyepad admin would have deleted my blog, assuming that I was never going to post again.  It HAS been four months, give or take.  In fact, a friend of mine said, Hey, when I read your blog, it says your kids all have the swine flu.  Well . . . they did . . . like four months ago! 
Ok, so no excuses here.  I've been busy.  My baby just turned six months old.  She is the cutest thing E-VER.  She smiles constantly and even spouted "Da-Da" tonight.  Little stinker!  The other girls are doing great.  Maddy is thoroughly enjoying school and I'm thoroughly enjoying one less child at home for four hours in the morning.  Poor little Lacy is lost without Maddy.  She wanders around the house looking for something to do.  It's hard to believe that she'll begin Pre-K in the fall.  Time really does pass so fast.
Well, Irv . . . this is for you!  Pilot Wives Club officially has a public area of the site.  So Irv, head on over and check it out!!  I'm making you an honorary pilot wife.  It's still in it's infancy, but we're making progress. 
I must say that I have really missed posting to this blog, especially when something funny happens and there is no one at home to tell it to.  So, I'm hoping to be on here more. 
Speaking of funnies . . . here are just a few for your reading pleasure:
Lacy:  "Mom, do you have one of those marriage dresses?"
Me:  "Um, well . . . um, well . . ." (we eloped so there is no infamous "marriage" dress - try explaining that one to a three year old)
Lacy:  "You know, those marriage dresses Mom?  Will you buy me one of those marriage dresses?  And then can I have a baby?  And can I name the baby Lyla?  (Lyla is the name of our friend's baby)
Me:  "Well . . . you can have a 'marriage dress' when you're older.  And I guess you can name your baby Lyla.  But what if you have a boy?"
Lacy:  "No, I'm having a girl"
*****************************************************************************
I'm sure there is more to tell, but I just can't recall it right now!
Oh, and a hat tip to Freebies4Mom . . .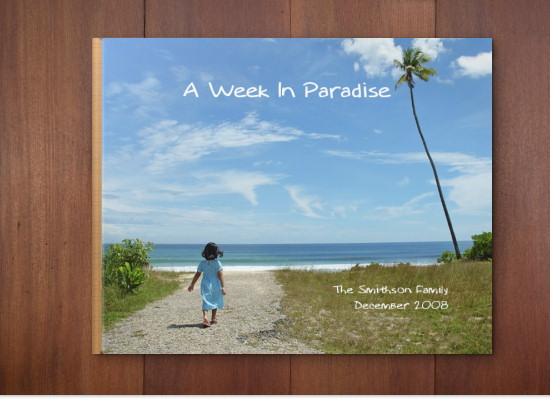 Get a
free 8.5x11 Hardcover Photo Book (up to $39.99 value)
with  20 pages from Picaboo using the code
AFFLGB
if you are a brand new customer.  You do need to pay $8.99 shipping (which will take 3 to 5 days).  There are three cover styles to choose from:  Large Classic, Classic Leather, and Classic Custom.  This offer expires on March 31, 2010.